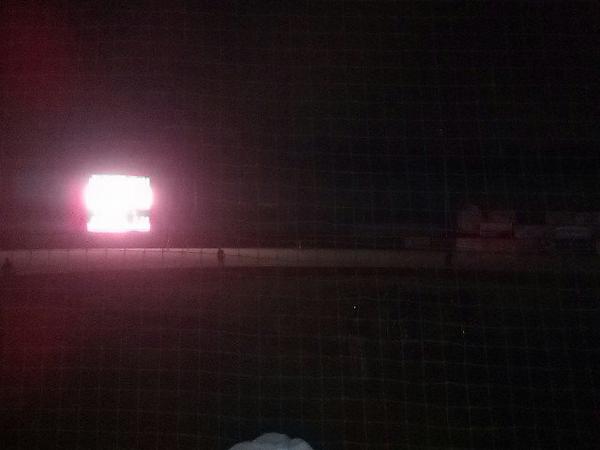 Literally, the lights went out in the 8th. But figuratively, Brian Rauh was lights out for most of the night as Potomac tripled up Winston-Salem, 6-2.
The 23-year-old has had an up and down season thus far for Potomac, missing nearly two months from late April to late June, while shifting between starting and relieving over the last few weeks.
Thus, when he walked the first two batters in the 1st, his no-hit bid for three and a 1/3rd innings would almost go unnoticed. Courtney Hawkins, who's venturing into Billy Rowell territory as he's in his third season with the Dash but is only 21, broke it up with a one-out double in the 4th.
Rauh would let up his second hit in the 5th, and his third in the 6th, which came after his fourth walk to put runners on second and third with one out. A whiff (#4) and a lineout to third ended the threat and Rauh's night.
Meanwhile, the offense broke out for three in the third. Dash pitcher J.B. Wendelken also hadn't given up a hit, but that was over Estarlin Martinez got aboard with a swinging bunt single, followed by Pedro Severino's first safety, then a two-run triple by Isaac Ballou. Tony Renda hit a flyball to medium center, which was deep enough for Ballou to, um, dash home with the third run.
Potomac got another run in the 5th, then two more in the 6th to extend the lead to 6-0 before Richie Mirowski had an adventuresome 7th as Winston Salem got to him for four flares/singles. A Stephen Perez error extended the inning and rendered one of the two runs given up unearned. Mirowski would strike out the side with a series of curves and changes.
As the pic shows, the stadium lights actually went out for 25 minutes in the bottom of the 8th, but the layoff didn't affect the outcome as both teams put on a pair of runners in their final "ups," but couldn't push them across.
The Hillcats won to keep pace while the Blue Rocks dropped to four back of the P-Nats, who lead the C.L. North by three games. Tonight, it's southpaw Matthew Spann (7-5, 4.65) against northpaw James Dykstra (2-0, 2.70) in game two of the series.