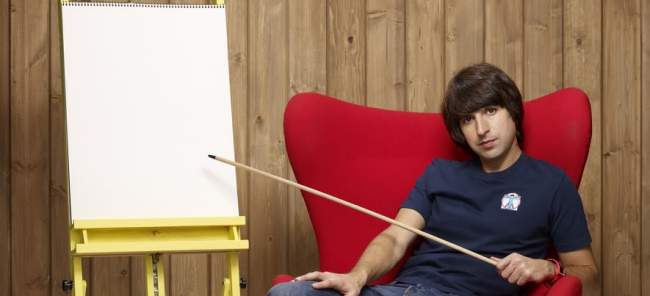 It's back! Our weekly look at the leaders, trailers, and outliers in the Washington Nationals minor leagues. For the newcomers, this is a ripoff of tribute to comedian Demetri Martin's segment from his old show on Comedy Central.
And of course, the obligatory caveats: sample sizes are here small, it's early in the season, minors stats aren't as meaningful as we think, past performance is not necessarily a guide to future performance, etc.
Nevertheless, a reminder: the players, their families, and their agents are reading, so let's not get carried away in the comments. It's just for fun.
SYRACUSE CHIEFS 6-7, 4th place I.L. North, 3½ games behind
| | |
| --- | --- |
| Good | Jeff Kobernus .463/.521/.659, 6SB in 12G |
| Bad | Ryan Tatusko 7.11 ERA, 9BB, 2.84 WHIP in 6⅓ IP |
| Interesting | Decision to not use a position player to pitch in a 27-9 smackdown, the day after a doubleheader |
HARRISBURG SENATORS 8-6, T1st place E.L. West, ½ game ahead
| | |
| --- | --- |
| Good | Caleb Clay 2-0, 1.00WHIP, 14K in 17IP |
| Bad | Justin Bloxom .503OPS, 23K in 14G |
| Interesting | Trevor Holder 0.00 ERA, 0.78WHIP in 3G, 9IP |
POTOMAC NATIONALS 6-7, 4th place C.L. North, 2 games behind
| | |
| --- | --- |
| Good | Jason Martinson 1.140 OPS, 15RBI in 13G |
| Bad | Relievers – 5.82ERA, 1.42WHIP |
| Interesting | Michael Taylor 10RBI, 13H, .228BA |
HAGERSTOWN SUNS 8-7, T2nd place Sally North, 2 games behind
| | |
| --- | --- |
| Good | Dixon Anderson 0.68WHIP, 18K in 17⅔ IP |
| Bad | Brandon Miller .172/.172/.345, 22K in 14G |
| Interesting | Mike McQuillan 14-game on-base streak, 6SB |