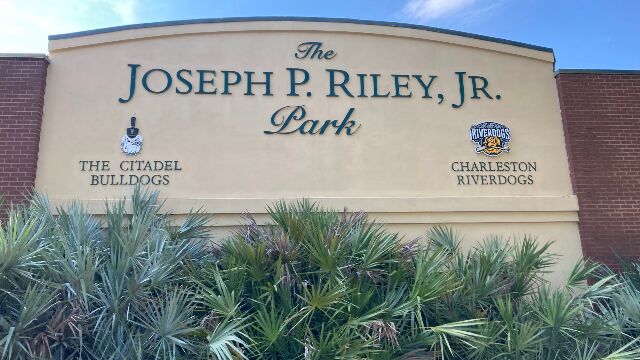 This is the farthest south I have driven on one of my road trips. The new six-game homestands also make this harder to pull off. In years past, I may have been able, for example, to hit all the SC teams in a given week, thus requiring only one or two long days of driving.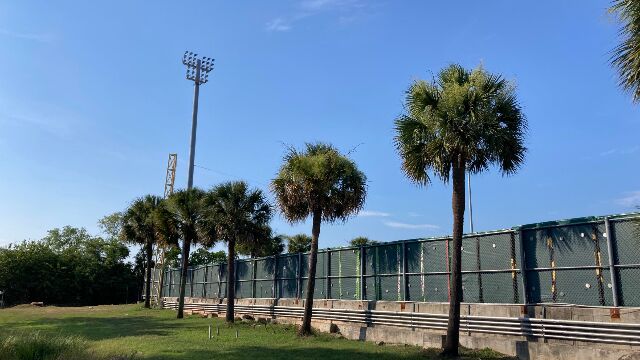 Like a lot of the stadiums in the minors, "The Joe" was built in the '90s boom with the city's ten-term mayor spearheading its construction.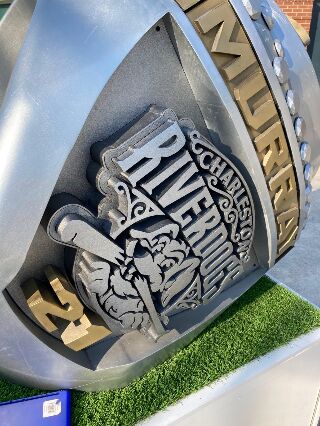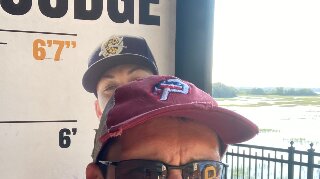 In 2021, the Riverdogs, a Tampa Bay affiliate, ran the table with an 82-38 mark to win both the Low-A East Division and Low-A East League Championship.
But, as you can see, there are still plenty of reminders that it used to be a Yankee affiliate and one of those players is pretty tall.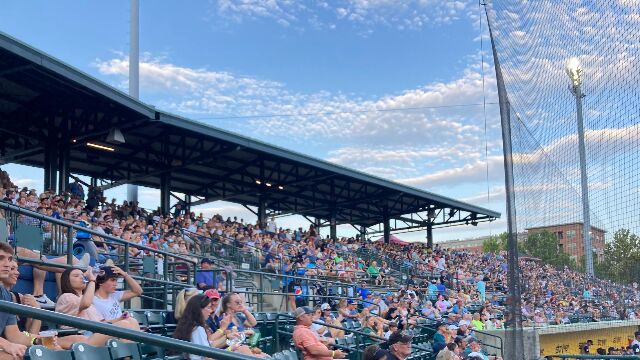 Like a lot of teams in 2022, attendance was on the rebound but still below the pre-pandemic levels. The FredNats outdrew the RiverDogs in their first full season but would have been about 40K behind Charleston in 2019.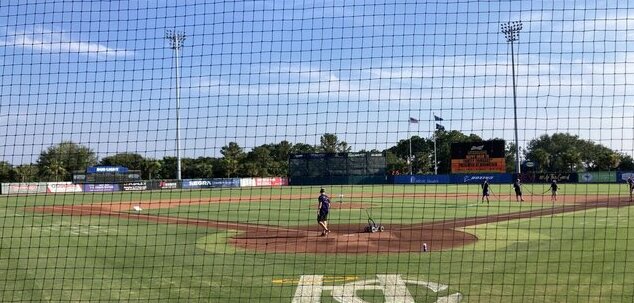 Can't speak for how it might be in August, but on this late-June night it was in the low-80s with a slight breeze.