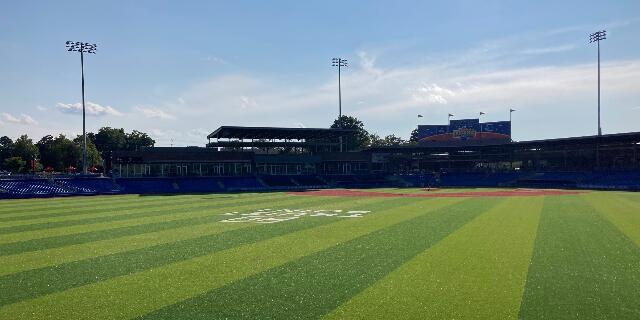 In one of the oddest moments in stadium history, the city of Bridgeport, CT voted to end its relationship with the Bluefish after 20 seasons (1998-2017) in favor of converting The Ballpark at Harbor Yard into an outdoor concert venue. The Atlantic League moved the franchise to High Point, NC in 2018 and opened up the $36M Truist Point in 2019.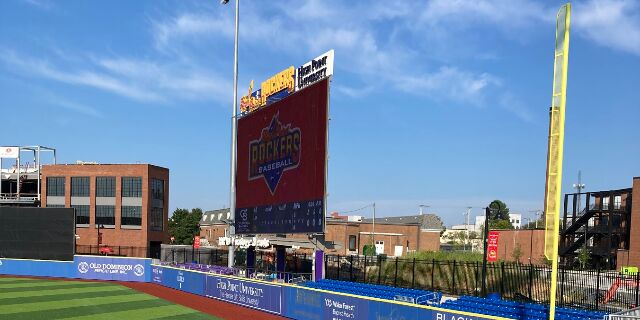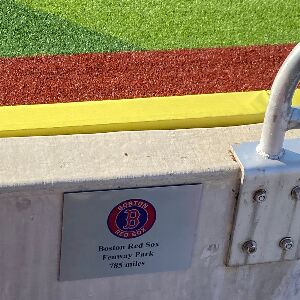 The slavish devotion to MLB by the Atlantic League has always been a bit amusing, but perhaps understandable this far into "no man's land" – High Point is about five hours away from both DC and Atlanta, six hours from Pittsburgh, and seven from Cincinnati.
Here you can see a "milepost" sign for Fenway Park. There were similar signs for the Yankees, Mets, and if I recall correctly, the Phillies, and Pirates. In the background, you can see the all-artificial turf that's become popular for its lower cost of upkeep.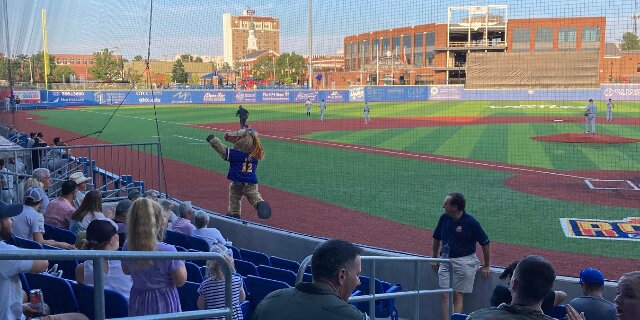 Most of the indy leagues are run and populated by folks who cut their teeth on the affiliated game. Consequently, the in-game experience is almost identical to what you'd see elsewhere.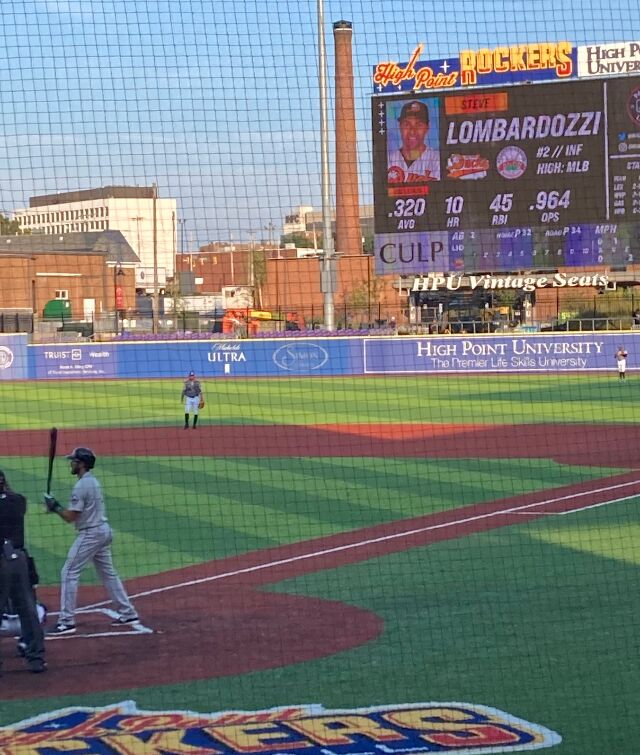 The one thing that's undeniable is that the Atlantic League does have the highest level of competition – somewhere between AA and AAA by most accounts. As aforementioned, it makes a very big deal about former MLB players on its rosters, even if some of them (*ahem*) were marginal.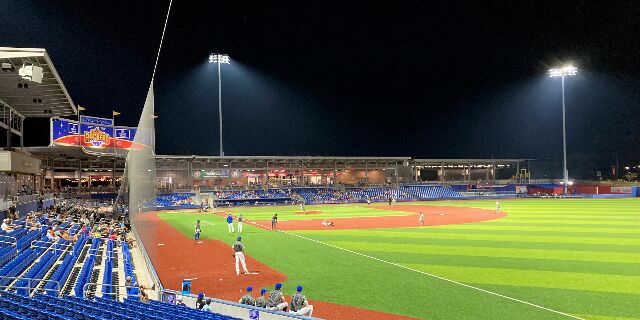 One of my favorite shots to take, since most of the game I'm looking out to the OF instead of in towards home plate.