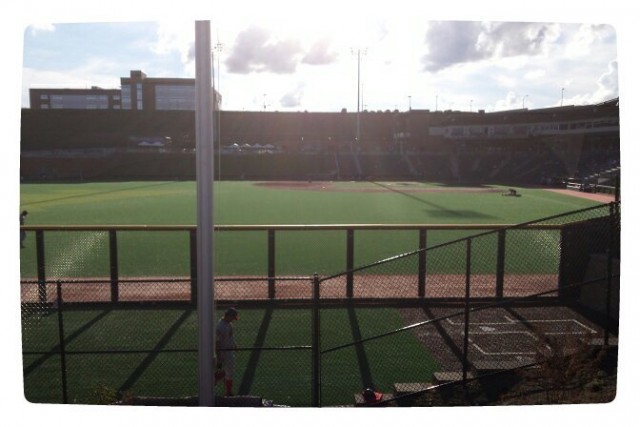 The Blackbears were moved from Jamestown in the 2014-15 offseason and, as is common in the NYPL, partnered with a college to share the newly built field.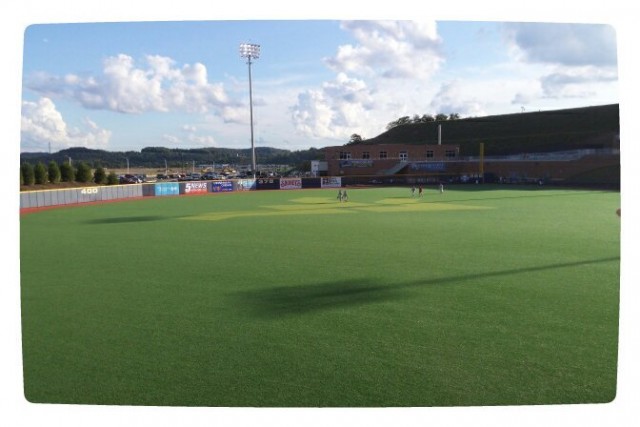 Hence, the University of West Virginia's logo cut into the OF grass.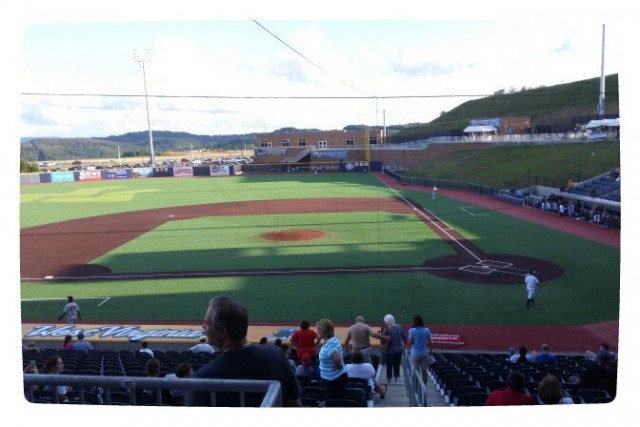 As the shade suggests, the ballpark is built to maximize sunlight on the field and keeps the spectators cool.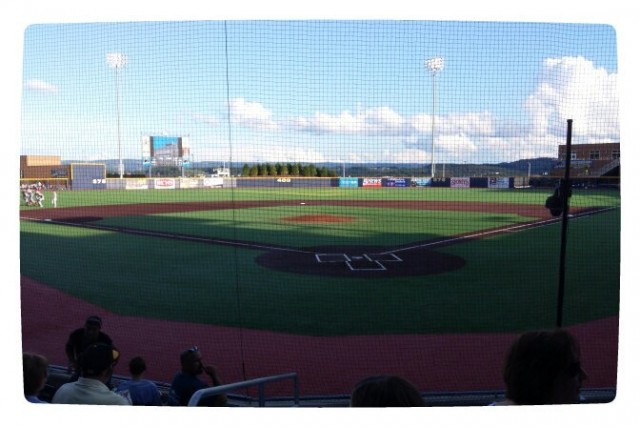 Not as evident is that the entire seating bowl is protected by netting, which is becoming a more common feature in the minors.