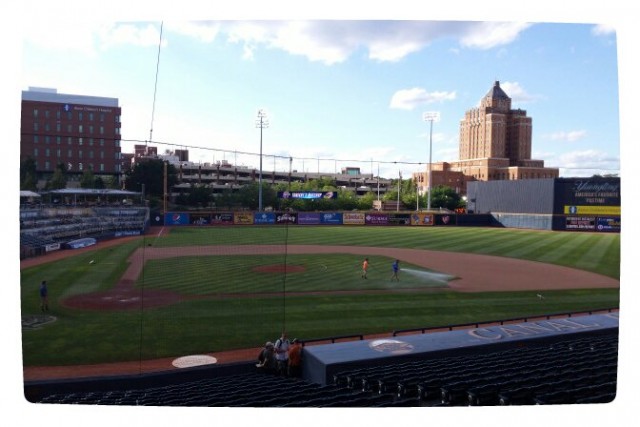 Built in 1997, Canal Park defies the corporatization that's become legion in the minors.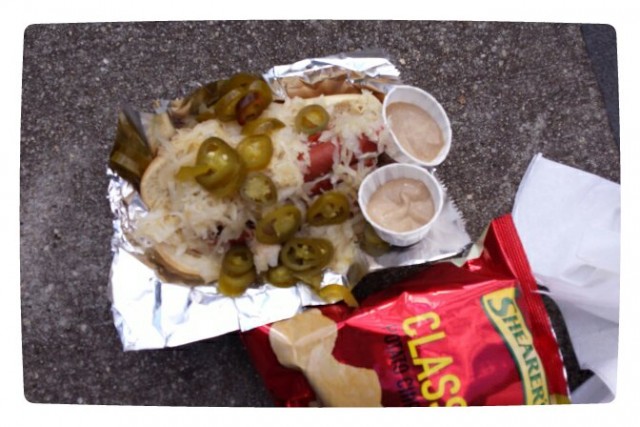 This is the infamous "Three Dog Night" – a kielbasa stuffed with a brat and a hot dog. Some folks can't finish it, others (*burp*) devour it in about 7 minutes.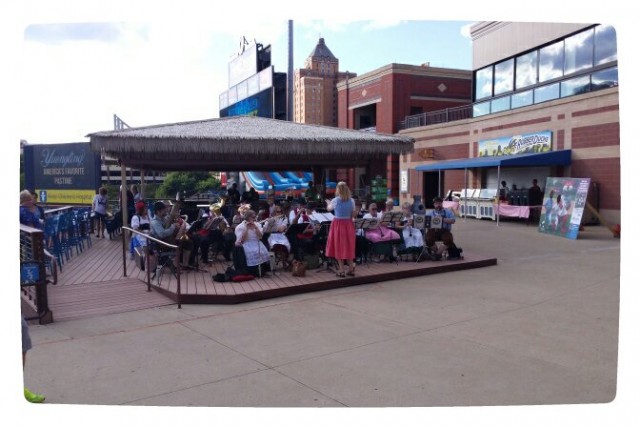 Outside the restaurant that's built in, you'll find a Tiki bar, and on this particular night – German Heritage Night – a Lederhosen-clad band.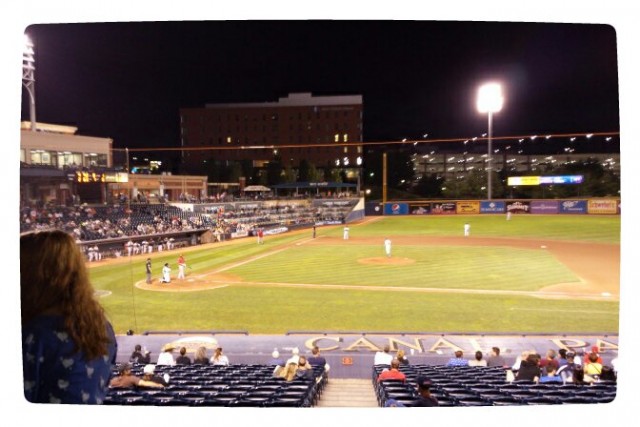 Much like Winston-Salem, the downtown location actually adds to the ambience.