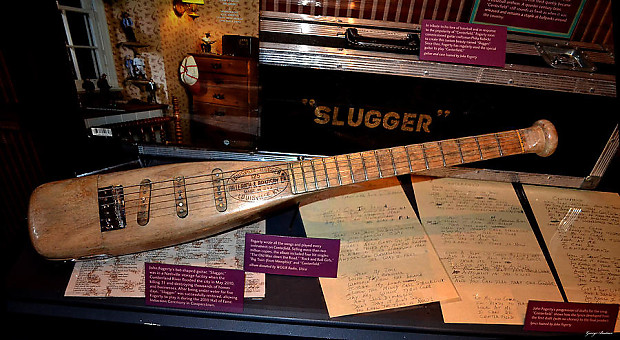 After a hiatus, the ninth edition of this collection of old, on the cusp, and/or longtime players returns.
Most of these guys don't pan out – only three have made an MLB roster: Brian Goodwin, Spencer Kieboom, and Juan Soto, who made the list as an expensive IFA who was getting the buzz that turned out to be true (how novel).
Perhaps one of the last three here will be fourth?
Gage Canning
The 2018 5th Rd. pick split time between A+ and AA, which should be expected of someone in their age-24 season. While he showed a modicum of power at A+ (.445 SLG), it vanished at AA (.317). His best-case scenario is as a 5th OF for defense unless he can figure out how to steal bases with slightly above-average speed.
K.J. Harrison
Picked up in the 2018 Gio Gonzalez-to-Milwaukee trade along with Gilbert Lara, Harrison has managed to show justenough promise to warrant inclusion. Of course, it helps that his primary position (1B) has been thinner than a Trump-nominated judge's resume for more than a decade. His 14HRs was 4th-most in the minors in 2021, tied with Israel Pineda.
Armond Upshaw
2021 was something of a breakout year for the 25-y.o. Upshaw, who led the organization with 29 steals while spending most of the season at High-A, with 17 games at AA in late August and September. Like Canning, the career-high power shown in Wilmington stayed back in Delaware when he rode the bus to Harrisburg.
Jacob Young
The Nats' 2022 7th Rd. pick didn't hit much (.208/.283/.267) but racked up 13 steals without being caught in 26 games for the FredNats. As predicted by BA, the Nats are trying him in CF despite not playing very much there in college (mostly LF and 2B).
Sammy Infante
The Nats' 2nd Rd. pick in 2020 struggled in his pro debut last summer, hitting just .215/.329/.364 and getting completely overshadowed by the next young SS to come along (House). That he played more at 2B overall might be a clue as to where he'll end up, though it should be noted that a lot of folks think House will shift to 3B eventually.
Roismar Quintana
A hamstring injury – one of the most common maladies in 2021, which experts attribute to a lack of conditioning in 2020 – sidelined Quintana most of the season. Ranked #25 by BA and #11 by Prospects Live, the 19-y.o. IFA (signed in 2019) has already moved over to RF, which fits his batting profile as a power hitter and a 6-1, 190 frame.