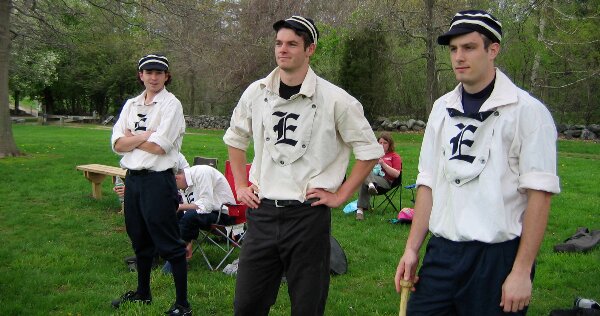 One of the perennial discussions on this site and other prospect-following sites is "How old is too old?" That the Nationals draft so many collegiate players exacerbates the debate and a missed 2020 season combined with minor-league contraction further compounds the situation.
In previous watchlists, this decision was much easier. If you haven't been added to the 40-man or reached AAA by the age of 25 or so, odds were pretty good you would never make it to "The Show" for more than the proverbial cup of coffee.
However, these guys were on the 2020 watchlist and were denied the opportunity to further develop. A couple are still on the 40-man roster as of this writing in January 2021, though that could change with just one waiver claim.
Without further ado…
Nick Banks
Banks finally made it to AA at the age of 24 for 45 games and was probably on target to return to Harrisburg for 2020. His ceiling is as a fifth outfielder and a pinch-hitter.
Tres Barrera
Barrera tested positive for PED last July for DHCMT and was suspended for 80 games before having his suspension reduced to 60 games and reinstated in October. In the meantime, he missed out on possibly getting a look in September. Barrera turned 26 last September and his lone season at AA was slightly above lg. avg. on offense (.704 vs .677) which is significant given that the Nats value offense far more than defense – even at catcher (see: Ramos, Wilson; Suzuki, Kurt). The acquisitions of Alex Avila and Blake Swihart in January just made his road back even harder.
Ben Braymer
Braymer was de facto September callup and made two relief appearances and one start for a total of 7⅓ innings. That's impossible to draw much from in a year where might have had a similar MLB total but also 60-70 innings at AAA. Turns 27 in April.
Aldrem Corredor
In seven minor-league seasons, the 25-y.o. Venezuelan has averaged a solid line of .280/.355/.392 with 18 of his 27 career HR and 64 of his 119 career doubles coming in the last two seasons. 2020 was to have been a true test, as the hill between High-A and AA is one that many prospects die on. As a 1B/LF/DH type he's going to have to show a LOT more power.
Jacob Condra-Bogan
Condra-Bogan certainly has the size and the mid-90s FB that the Nats covet. And making it from the indys to AA in just three seasons is impressive. He's pitched well in the Puerto Rican Winter League thus far (9K, 7IP, 0R, 0H in 7G as of 1/29/21) which could potentially land him as high as AAA in 2021.
Cole Freeman
Like Corredor, 2020 was going to be a pivotal year for then 25-y.o. who had already missed his first pro season while not attending LSU in 2017. It would have also been a test to see if he could stick as a flycatcher in CF as well as the more difficult test of solving the next level's pitchers. He turns 27 this September.
Jhonatan German
German had been a 2020 NRI and thus stood a good chance of making AAA, which would have quite impressive given that he began his career at the age of 20 in the DSL in 2015 and had had a three-level season in 2019. That may still be true but now he's a year older and did not pitch professionally in 2020.
Andrew Lee
Lee finished up 2019 in the AFL after pitching well after his promotion from High-A to AA that summer. He's already contracted and recovered from Nats elbow and 2019 was his first surpassing 100 innings. So now what? He's 27 and his role has yet to be defined (42 of his 75 career games have been as a starter).
Mario Sanchez
Sanchez had a career year in 2019, going 10-5 with a line of 2.85/3.60/0.98 for Harrisburg (23G, 19GS) though he was hit hard in his May callup to AAA (26H, 21R, 13⅔ IP). He's now 26 and hoping to get a second chance at AAA.