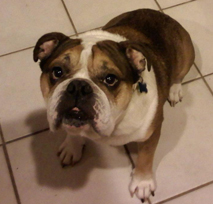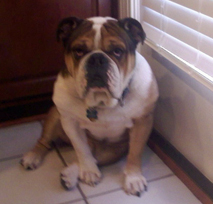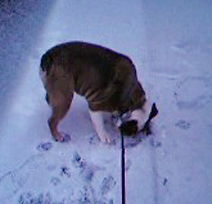 Our semi-weekly look at the leaders, trailers, and outliers in the Washington Nationals minor leagues.
SYRACUSE CHIEFS 51-62, 6th place I.L. North, 19 games behind
Good
Jason Martinson .282/.342/.577 since All-Star Break (22G)
Reynaldo Lopez 2-0, 1.80 ERA, 0.95 WHIP in first 3GS
Bad
Jose Lozada .359 OPS in 42G
778K pitching K – 12th in 14-team I.L.
Erik Davis 0-1, 6.97 ERA in last 10 appearances
Interesting
Nine IBB issued to Syracuse batters – T3rd fewest in I.L.
Sixteen IBB issued by Syracuse pitchers – 3rd most in I.L.

HARRISBURG SENATORS 61-51, 2nd place E.L. West, ½ game behind
Good
Andrew Stevenson .306BA (11-for-36) over last 10G, nine-game hit streak
Mark Blackmar 3-1, 2.16 ERA, 1.20 WHIP in 4GS
Bad
Adrian Sanchez 10BB in 68G
Boone Whiting 0-3, 5.84 ERA, 1.82 WHIP in 5GS prior to reassignment
Interesting
Drew Ward, 14HR – leads Nats minors for players born after 1990
John Simms 2-2, 2.70 ERA, 1.15 WHIP as a SP (8GS)


POTOMAC NATIONALS 28-14, 1st place C.L. North, 2 games ahead (62-48 overall)
Good
Jose "Orange" Marmolejos .296/.385/.489 in 36G prior to callup
Erick Fedde 4-1, 0.68 ERA, 0.99 WHIP in last 10 appearances
Bad
50CS – 2nd most in C.L.
147 of 953 IP thrown by pitchers league-average age or younger
Interesting
773 batting strikeouts, 2nd fewest in C.L.
761 pitching strikeouts, fewest in C.L.

HAGERSTOWN SUNS 25-16, 1st place Sally North, 1½ games ahead (68-43 overall)
Good
Ian Sagdal .392/.445/.632 in 31G since All-Star break
Jorge Pantoja 2-0, 1.71 ERA, 0.86 WHIP in 11 appearances since All-Star break
Bad
Kelvin Gutierrez 18E in 79G
Joan Baez 4.8 BB/9IP (50, 94⅔)
Interesting
Lead the Sally Lg. in sacrifice flies: 43
Tied for fewest balks: 5

AUBURN DOUBLEDAYS 20-27, T4th Place, Pinckney Division, New York-Penn League, 12 games behind
Good
75.4% SB success rate (46-for-51)
19-y.o. Tyler Watson 1-2, 2.19 ERA, 0.97 WHIP
Bad
Sheldon Neuse 7E in 31G
A.J. Bogucki 0-3, 14.40 ERA, 2.70 WHIP in 4 appearances
Interesting
Fewest walks drawn in 14-team NYPL
Six shutouts tied for most in NYPL

GCL NATIONALS 20-15, 2nd Place, Eastern Division, 1 game behind
Good
17-y.o. Juan Soto .330/.371/.532, 4HR, 20RBI in 29G
Carlos Pena 1-0, 1.88 ERA, 1.17 WHIP in 24IP
Bad
Joshual Ramirez 8E in 26G
Michael Rishwain 1.80WHIP in 11⅔ IP
Interesting
3rd in team offense in 17-team GCL
3rd most pitching HBP (36 in 35G)

DSL NATIONALS 23-30, 6th Place, San Pedro Division, 16 games behind
Good
19-y.o. Jose Cabello .299/.425/.350 in 37G

Brailin Mesa, 1HR, 13RBI, .289/.339/.386 in 32G
19-y.o. Angel Guillen 4-0, 1.43 ERA, 0.91 WHIP in 44IP

Bad
18-y.o. Juan Pascal, 16E in 45G
19-y.o. Jairon Peguero 0-4, 6.04 ERA, 1.43 WHIP in 22⅓ IP
Interesting
20-y.o. Franklin Sierra, 7 triples in 43G
18-y.o. Warner Duran, 23K, 4BB in 23IP over 14 appearances