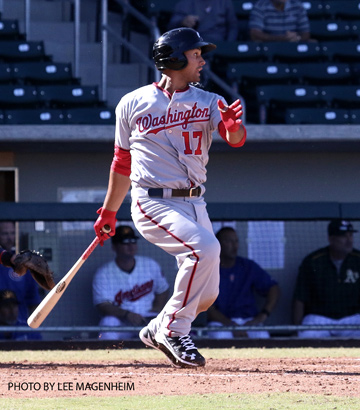 The Desert Dogs put up five in the 5th to dig out of an early 1-0 hole then held off the Solar Sox for a 7-4 victory, their second in a row. Sources tell us that if they win today, it will be known as a winning streak.
Drew Ward was the sole National to play in the game. He extended his hit streak to 13 with an opposite-field double in the 7th and was 1-for-5 with two runs scored at the plate.
In the field, Ward fielded two popups and two ground balls while playing third base.
Glendale returns home this afternoon to host Scottsdale, with Austin Voth scheduled to start.