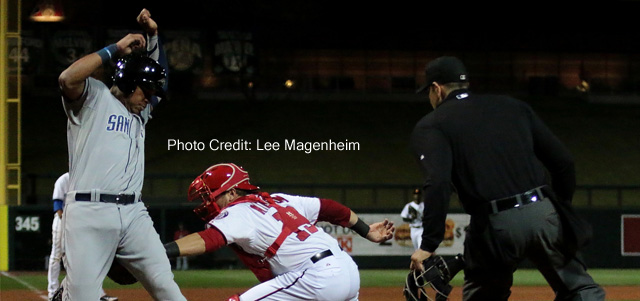 Salt River left the bases loaded in the 8th as they were unable to dig themselves out of an early 3-0 hole and fell to Peoria, 6-5.
For the second straight game, three Nationals farmhands saw game action:
Spencer Kieboom missed the tag and was 0-for-4 with a walk as the Rafters catcher. He batted fifth and struck out twice.
Christopher Bostick batted eighth and played 2B. He also struck out twice but went 2-for-4 with a double and a run scored.
Wirkin "For The Weekend" Estevez got hit hard again, this time giving up three runs in four hits in his one inning of work. He walked none and struck out one.
The loss knocks Salt River back to three games behind Scottsdale, which won its sixth straight. The Rafters stay home today and will host the Desert Dogs tonight.